From the Queens Tribune:
Delta Airlines will stop flying a particular plane model, the MD-88, known for its louder engine, from LaGuardia Airport, the company announced today.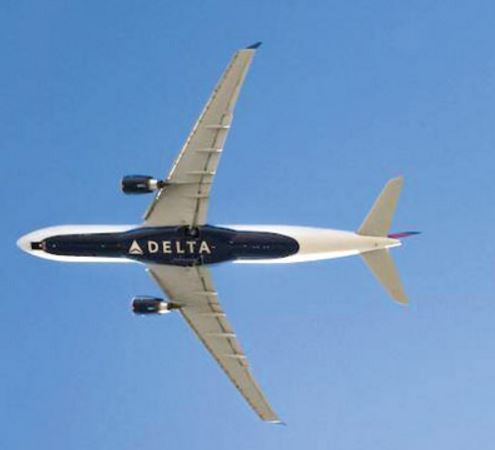 The change is effective March 2. In a statement, Delta's New York Vice President Henry Kuykendall emphasized consideration of the surrounding community as a motivation for the change.
"We're committed to providing our customers an exceptional flying experience when traveling through New York airports while also considering our responsibility to the communities where we live and serve," he said. "Delta flights on quieter, more efficient and larger aircraft are good for the community and will also support NextGen initiatives around more fuel-efficient GPS routes in New York airspace, the most congested in the world."
There were 30 daily scheduled MD-88 departures from LaGuardia before the announcement, which was issued in a press release. The airline will now use the "quieter, more fuel-efficient" Airbus A320 family aircrafts, Boeing 737s and MD-90, "minimizing environmental impact at the busy airport and reducing overflight noise for millions of nearby residents."
Queens airplane noise advocates and elected officials alike praised the decision.
"Airplane noise is a major concern for many Queens residents, but also one that has proven difficult to solve," said Queens Borough President Melinda Katz. "That's why we appreciate Delta's effort to help quiet the skies around LaGuardia Airport by updating its fleet of airplanes. We are pleased with this important investment and thank Delta for being a solid community partner."
U.S. Rep. Grace Meng (D-Flushing), who co-founded the Quiet Skies Congressional Caucus to combat the issue of airplane noise, seemed similarly pleased.
"I am thrilled over Delta's decision to use quieter airplanes at LaGuardia, and I applaud the airline for being responsive to the needs of Queens residents," she said. "Delta's move will have a positive impact on airplane noise over our borough, and it will make a difference to those who reside near the airport. I look forward to building on this switch to quieter aircraft and working with airline officials to further mitigate airplane noise."
Flushing resident Susan Carroll, an advocate for the mitigation of airplane noise, said that the MD-88 was a very distinct contributor to Flushing's noise problem.
"They're close to 30 years old, they are just old, extremely loud, fuel inefficient, and their time has come and gone," said Carroll, who also sits on the New York City Aviation Roundtable as a representative for Katz. "You could always tell when an MD-88 was flying, even without looking up at the sky."
She said that the change shows that Delta is taking community members' concerns into consideration.
"This is definitely something that we can build upon," she said. "It's not every day that there are positive developments in airplane noise world, so I will take this as a win."
Janet McEneaney, president of the local noise mitigation advocacy group Queens Quiet Skies, agreed that the MD-88 has been a particular concern to residents concerned with airplane noise. She was excited about the latest development and considered it an "encouraging" sign that the local airlines had heard the community's concerns.
"We as a community have worked very hard to raise consciousness and possibly to make it uncomfortable for the airlines, the airport operators, the FAA to continue business as usual the way they always were," she said. "The fact that Delta has responded in this way shows me that the tide is turning now, and there is a shift and the community is being listened to."