From NY1: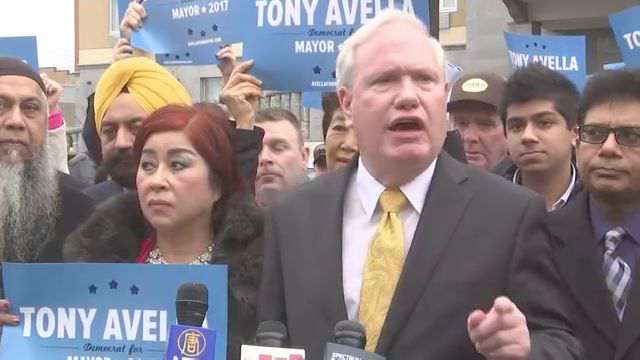 Members of the group say that local property owners are illegally renting out their homes to tourists.
They say property owners have listed their homes as potential venues for things like large parties and other events, which violates the single-family home zoning restrictions in some neighborhoods.
The group says they want Airbnb to enforce local zoning laws and take the listings down.
"They have to prevent these situations from occurring in the future. And if that means legislation in the future, that's exactly what I'm going to do," Avella said.
"You're creating a distraction. You're creating less parking spaces. You're creating a burden on the infrastructure of the neighborhood," said Maria Becce, who is with the  Broadway-Flushing Homeowners Association.
In a statement to NY1, a spokesperson for Airbnb said that most Queens hosts respect their surrounding communities.
The spokesperson added, "We welcome the opportunity to meet with Senator Avella in person to talk about why hosting is important for us and how we can work together to support legislation that would change the law to protect good hosts and weed out bad actors."